So 18.10. 14:00 - 17:00 Uhr
»CYNETART Deep Surroundings«
Konzerte von Svetlana Maraš, Simina Oprescu & Hugo Esquinca; Live Digital Performance Lecture: Kiraṇ Kumār
Festspielhaus Hellerau, Great Hall
openstreetmap
17/8 € (Day Ticket)
Get tickets
Facebook Event Page
Save in Calendar
Concept: depart.one & Ulf Langheinrich
running order:
14:00 Hugo Esquinca (intervention / live)
14:15 Simina Oprescu
15:00 Svetlana Maraš (4 channel)
15:15 Pause
16:00 Kiraṇ Kumār (3D / live)
Hugo Esquinca
premier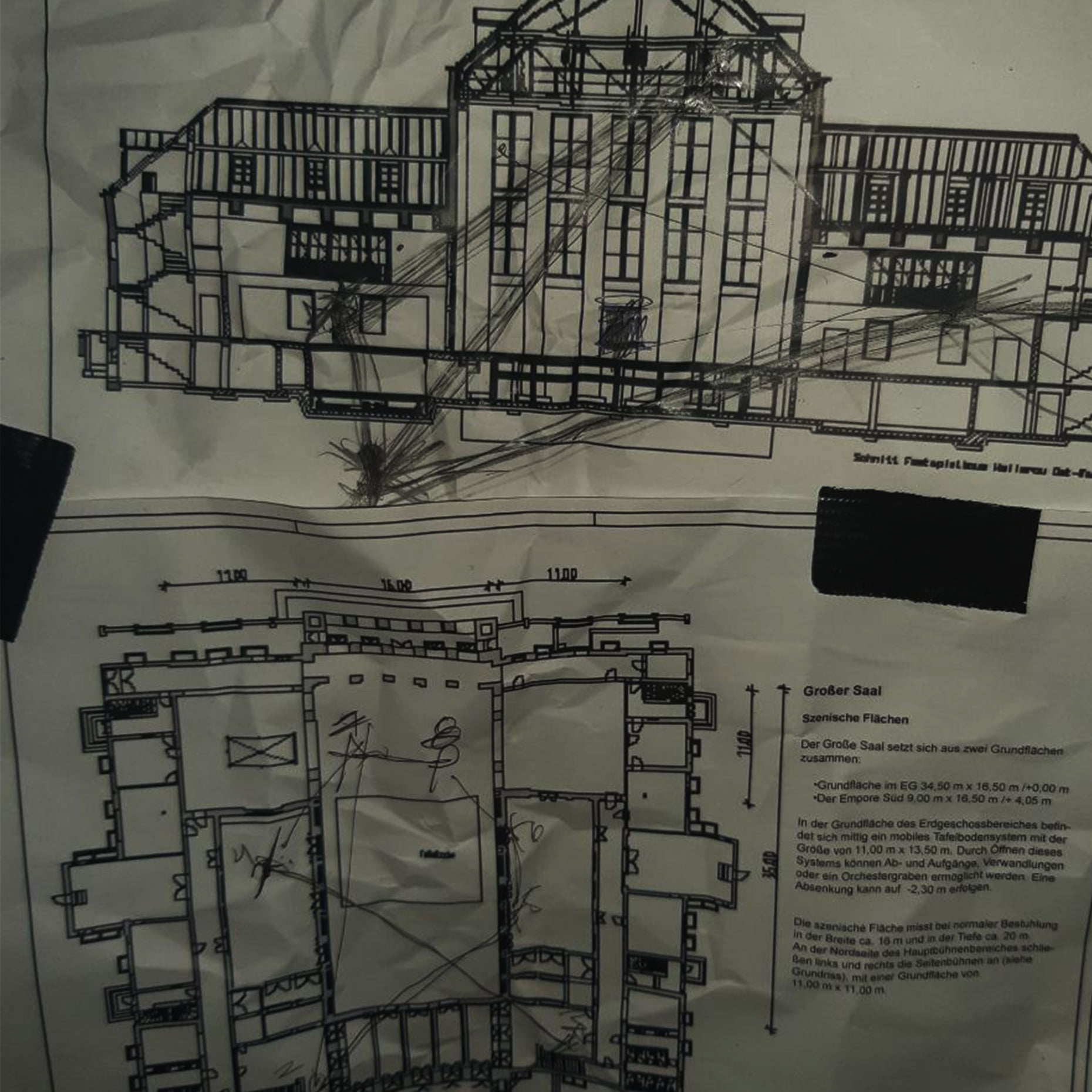 Interventions of unfixed timeframe carried out in digital-to-analog systems, adapted and adjusted to a given set of audio amplification equipment and the acoustic properties of the location Festspielhaus Hellerau. Preferably executed at high sound pressure level.
(short and dense modulated noise / feedback (max 10 mins)
Born in Mexico City, 1990, Hugo Esquinca's research-as-intervention/ intervention-as-research in sound focuses on exploring different degrees of exposure to erratic processing techniques, indeterminate occurrences, spectral de-gradation, abrupt irritation, the potential of involuntary modifications, opaque functioning and excessive levels of amplification.
His work has been presented in different contexts such as Stedelijk Museum (Amsterdam), National Centre for Contemporary Arts NCCA (Moscow), Fondazione Antonio Ratti (Como), Ujazdowski Castle for Contemporary Arts (Warsaw), Ploschad MIRA for Modern Art – Siberia (Krasnoyarsk), A4 (Bratislava), Goethe Institut (Athens), MAYHEM (Copenhagen), Aalto University (Helsinki), BEARS (Osaka), Haus der Kulturen der Welt and Berghain (Berlin).
dekj.org
SUN 18th OCT
2 p.m., Festspielhaus Hellerau, Dalcroze-Saal
openstreetmap
17/8 € (Day Ticket)
Reservix-VVK



Simina Oprescu
»The Hidden Environment - The feeling of the cave«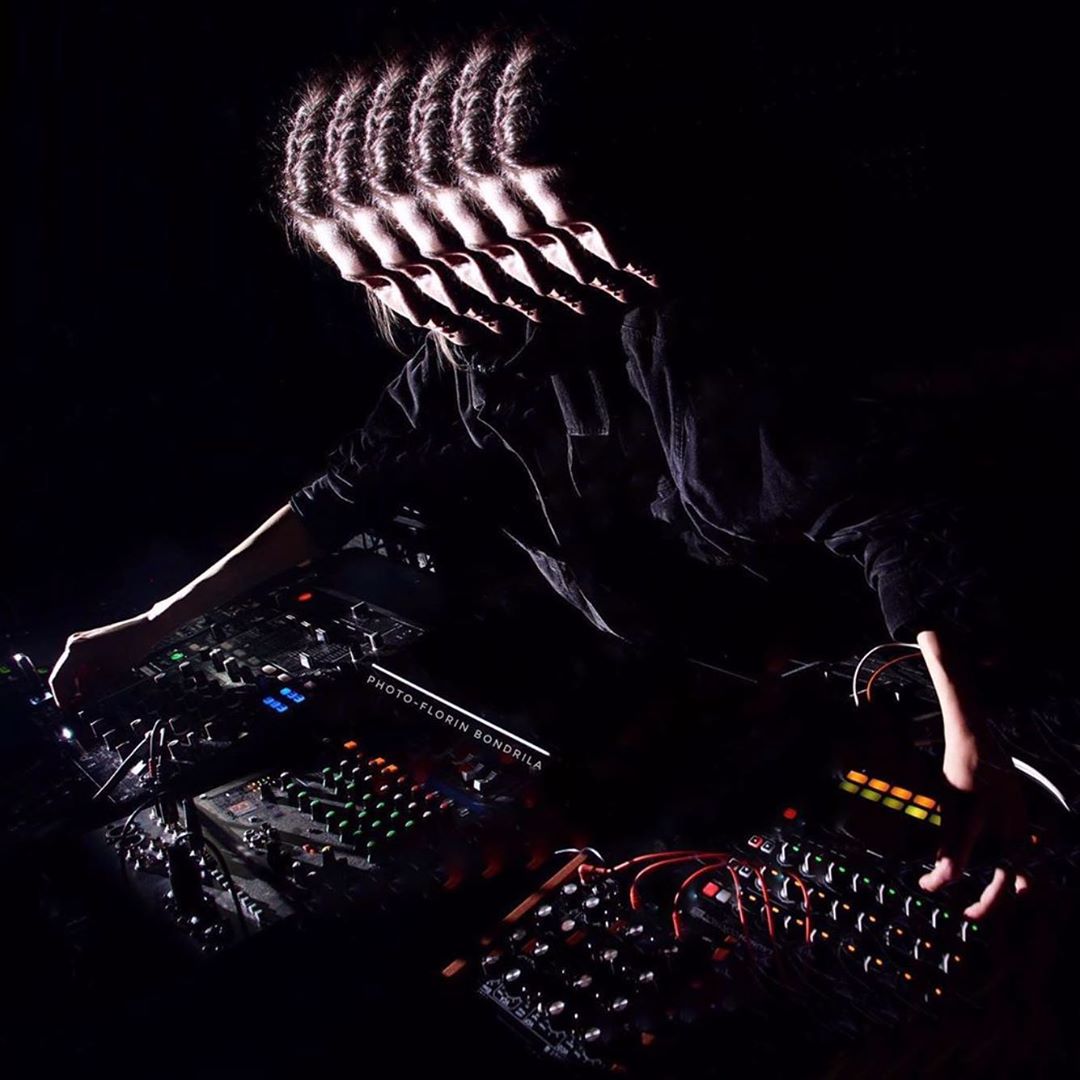 SUN 18
th
OCT
2 p.m., Festspielhaus Hellerau, Dalcroze-Saal
openstreetmap
17/8 € (Day Ticket)
Reservix-VVK
There are always two worlds in which we move. We are connected with all other people, but we nevertheless each experience what is happening around us in a very different, individual way. Particularly in times of isolation, when one is thrown back on oneself, we occasionally become painfully aware of this dichotomy. In The Hidden Environment – The Feeling of the Cave, Simina Oprescu spans a bridge between the interior and the exterior, these two realities of life, which are in constant flux. Our diverse technological extensions along with special vocal techniques that make one's innermost core vibrate serve as the artist's instruments.
Simina Oprescu is a composer, video and mixed-media artist living in Bucharest with a fully attention on sound and composition for the past 3 years. In 2015 she graduated from the Department of Photography and Dynamic Imagery at the National Art University in Bucharest and in the period 2017-2018 she did one year in the acousmatic composition department of the Royal Conservatory in Mons, Belgium.
The artist focuses on several concepts, starting with the analysis of how the fixed image and the moving image are mutually reinforcing*, being interested in how the depth of the background can be used as a tool for remodelling our perception of the environment and the movement; to the use of sound as a way of expression, with or without an image as a constitutional environment.(*Like sound and silence). Using different instruments, 'sound objects' and digital programs, into her compositions, the artist uses sound as an experiment and as a deep understanding of the self and the surroundings. Also interested in the possibilities of integrating sound (and rhythm) into visual environments (internally** or externally), and the ability of the sound to radically change the understanding of the image: "In the Beginning was the Sound compared after Image…."
**thoughts, fears, moods, synesthesia.
We are all connected but we live and feel different experiences on the same planet, on deeper levels.
As Andy Clark and Donna Haraway argued, we are natural born cyborgs which means we are capable of changing and inventing, using technology as a tool for growth and exploration of the hidden environment that is our mind and future. It is believed that the use of voice like singing, chanting or gargling can be a healing method through the Vagus Nerve - the trauma nerve. Reflecting on the trauma reminded me of this feeling that more or less all of us have felt, a feeling like the old ways of the world couldn't continue as before, thus finding ourselves reinventing new forms of proprioception and communication all alone. While this reinvention is committed to a stable point, we find ourselves in a schizoid dichotomy between an old environment and a new one.
This feeling reminded me of two expressions I've read from Leo Frobenius in Paideuma: 'the feeling of vastness' and 'the feeling of the cave', which call the dimensions of the possibility of having a conception of the world as soul dimensions, meaning 'the vastness of the world' and the 'cave of the world'.
'The feeling of the cave' is characterised by a narrowness of consciousness, by a permanent uneasiness, by the feeling of lack of freedom and therefore by fatalism, by an uninterrupted pressure and under such pressure, by explosive discharges in the form of fanaticism. On the contrary, nostalgia and the feeling of infinity push towards constructive deeds; the convincing impulse towards creation and the natural joy of the freedom of the world. Both fundamental conceptions are only manifestations of a soul way - the so-called 'Inner sounds' - sound you hear as part of your conscious and unconscious mind, similar to but different from an inner voice. We are found in a duality - the soul space and the living space.
Therefore, inside this hidden environment lay the monsters, the angels, the shadows, the hope, the mystery - the universal complexity of thought inside the speed of sound.
*commissioned work by ÖRF musikprotokoll kunstradio, Austria in collaboration with SHAPE platform
www.siminaoprescu.com/Bio
https://soundcloud.com/siminaoprescu
https://vimeo.com/siminaoprescu
https://www.facebook.com/siminaop
https://www.instagram.com/siminaoprescu/



Kiraṇ Kumār'
Archipelago Archives Exhibit #8:
Im/Material Beings
Digital-Performance
Matthias Härtig
premier
SUN 18th OCT
3 p.m. CET, Festspielhaus Hellerau, Great Hall
openstreetmap
17/8 € (Day Ticket), 60 min
Reservix-VVK
A piece of (speculative historical) fiction for a pioneer of (theoretical computer) science. Alan Turing (1912-1954). Born to a civil servant of British India in the Madras Presidency, Turing's (lost) childhood in colonial India becomes a provocation to engage the mathematician with conceptual and empirical practices of tantra. Using temple sites in India and dance practices in Indonesia as quasi data points, the work speculates on the implications of tantrik art-science on Turing's thinking, and consequently on decolonising machine learning and artificial intelligence. The work takes form as a digital performance in single channel stereoscopic video.
A research phase for this work was funded by the "Crossing Borders" program, Robert Bosch Foundation and the Literarisches Colloquium Berlin (2019).
archipelagoarchives.com
Kiraṇ Kumār is an interdisciplinary artist, researcher and writer. His work focuses on unpacking understandings of the human body-mind through a trifold practice of dance as art, science and ritual, and on proposals for change that these understandings hold for our contemporary world. Rooted primarily in his somatic practices of Haṭha-Vinyasa yoga and traditional Indic temple dancing, his research unfolds through critical, conceptual and artistic inquiries into premodern Indic cosmologies and cosmotechnics. In his works, these transdisciplinary inquiries come to dialogue with pressing personal and planetary problems, through performance, writing, video, installation and archiving as modes of publication.
Following initial study in mechanical engineering at National University of Singapore (2016), he holds an MFA in new media art from City University of Hong Kong (2012) and an MA in dance from Inter-University Centre for Dance Berlin (2014). Since 2015 his independent artistic research has been supported by the National Arts Council Singapore, Dance Nucleus (Singapore), Centre42 (Singapore), Einstein Foundation, Literary Colloquium Berlin and Robert Bosch Foundation. Recent and upcoming research fellowships include the Berlin Centre for Advanced Studies in Arts and Sciences (2016-18), Volkswagen Foundation's 'Arts & Science in Motion' program (2016-19) and Academy for Theatre and Digitality (2021). He is currently based in Bengaluru.
Gallery Study Temple Indonesia
Portrait Kiraṇ Kumār
Svetlana Maraš
»L'ampleur du souffle«
concert
SUN 18th OCT
4 p.m., Festspielhaus Hellerau, Great Hall
openstreetmap
17/8 €
Reservix-VVK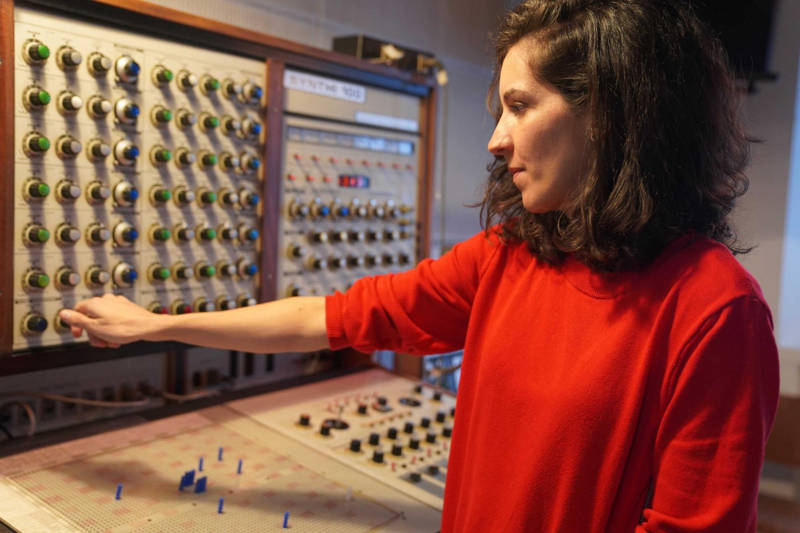 Enforced by the pandemic, we are being confined to our private spaces, inner spaces, and our views are daily being obstructed by the walls. And while the vastness of open air and nature remains distant for most of us living in the city, we still crave for it as for the final form of liberation. The sense of the space thus, becomes emphasized and overly present with us and we actively play with its alternatives either by moving the furniture around the house and changing the decoration, or by dreaming of traveling. Swift changes between alternative spaces are possible in music thanks to advanced technology and compositional techniques. By sculpting the space with sound, we can create a fictional reality that engages the ear and amuses the brain, bypassing the walls that surround us. To breathe, is to activate a certain space. Short breaths, deep breaths, dying breaths or sensual ones - they evoke variety of features and peculiarities that the breath embodies. Breath is also a precondition of voice, and further, of a spoken word. Paving the path for every physiological and philosophical activity, breath is essential to all we do and all we are. Yet, it is being endangered nowadays. With the innate musicality that these concepts contain, they served me to create a framework for a number of auditory situations that are fluidly changing from one to another. Constant fluctuation and transfiguration of musical material aims to stimulate the ear not to adapt, but to adopt the heterogeneity of content, inviting the mind to do the same.
Svetlana Maraš (1985) is composer and sound artist from Serbia. She works at the intersection of experimental music, sound art and new media. Her musical work is finding adequate form of expression in different media, genres and representational contexts and encompasses live electronic music performance, electro-acoustic composition, radiophonic art, sound and media installations. She has been musically educated from an early age. Graduated at the renowned Aalto University (Helsinki) where she worked as a research assistant, she also received training in composition and art at places like Bang on a Can Summer Institute (MASSMoCA), Columbia University - School of the Arts, Mozarteum Summer Academy, KlangKunstBuhne at UDK (Berlin), The Berklee Summer School, Darmstadt International Summer Course and many other places.
Maraš was awarded Vitomir Bogić prize by Radio Belgrade in 2013, for best, young radiophonic composer. Her composition Dirty thoughts was recommended work at the International Rostrum of composers in Wroclaw in 2016, and her piece Jezik, commissioned by ORF was shortlisted for Prix Italia award.
svetlanamaras.com



Back to Main